Awesome hacks
You can use a straightening iron for all of these things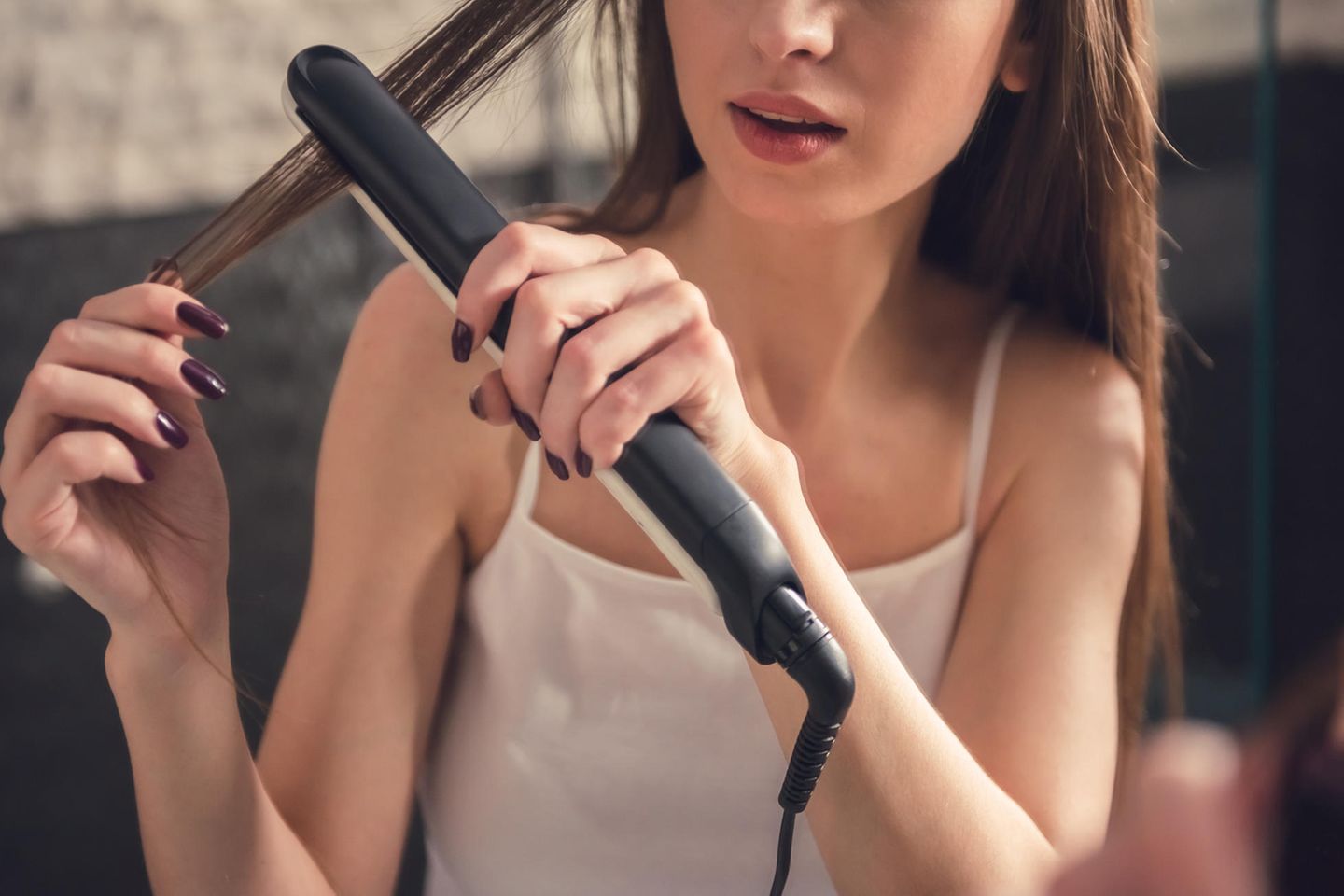 Straightening hair is only one function of the straightening iron. We'll tell you all the practical things you can do with the heating rod…
1. Ironing with the flat iron

Great for on the go: you can leave your iron at home if that's the case flat iron goes on trips. You can use it to iron out shirt collars and small creases. If the straightening iron has several temperature levels, it can also be used at a low level for delicate textiles such as silk and wool. Make sure beforehand: The flat iron is clean and free of any hair styling products.
2. Iron bows

Wrapping paper bows, hair bands, cardigan belts – they are the perfect size to be pulled through the hair straightener in no time at all.
3. The hair straightener becomes a crepe iron

Who says that the flat iron can only straighten the hair? This creates small waves: heat the plaited braid with the straightening iron. The smaller the braid, the more crepe the look.
4. Soft curls with the flat iron

The straightening iron becomes a curling iron! Here you will learn how to style curls with the flat iron.
5. Beach waves with the flat iron

Another way to create waves with the straightening iron: Twist the strands of hair and heat them up with the straightening iron. Makes pretty beach waves.
6. Fix hair chalk

If you want to experiment with bright colors, use hair chalk. The strands will be much more durable if they are fixed with a flat iron after applying the color. After two hair washes at the latest, everything is out again.
7. Make popcorn

Now it's fun. It falls more into the category "You can do that if you have corn kernels and a hair straightener with you in the desert", but we still want to show you. A hair straightener, a kernel of corn – et voilà a popcorn!
Text: saro